Welcome to the ICTUSnet QMENTA collaboration

QMENTA has teamed up with ICTUSnet, a consortium that aims to transform the lives of stroke patients and to improve their quality of life. This partnership was born to enable the collaboration between clinical professionals, researchers, tool developers and medtech companies working the stroke field.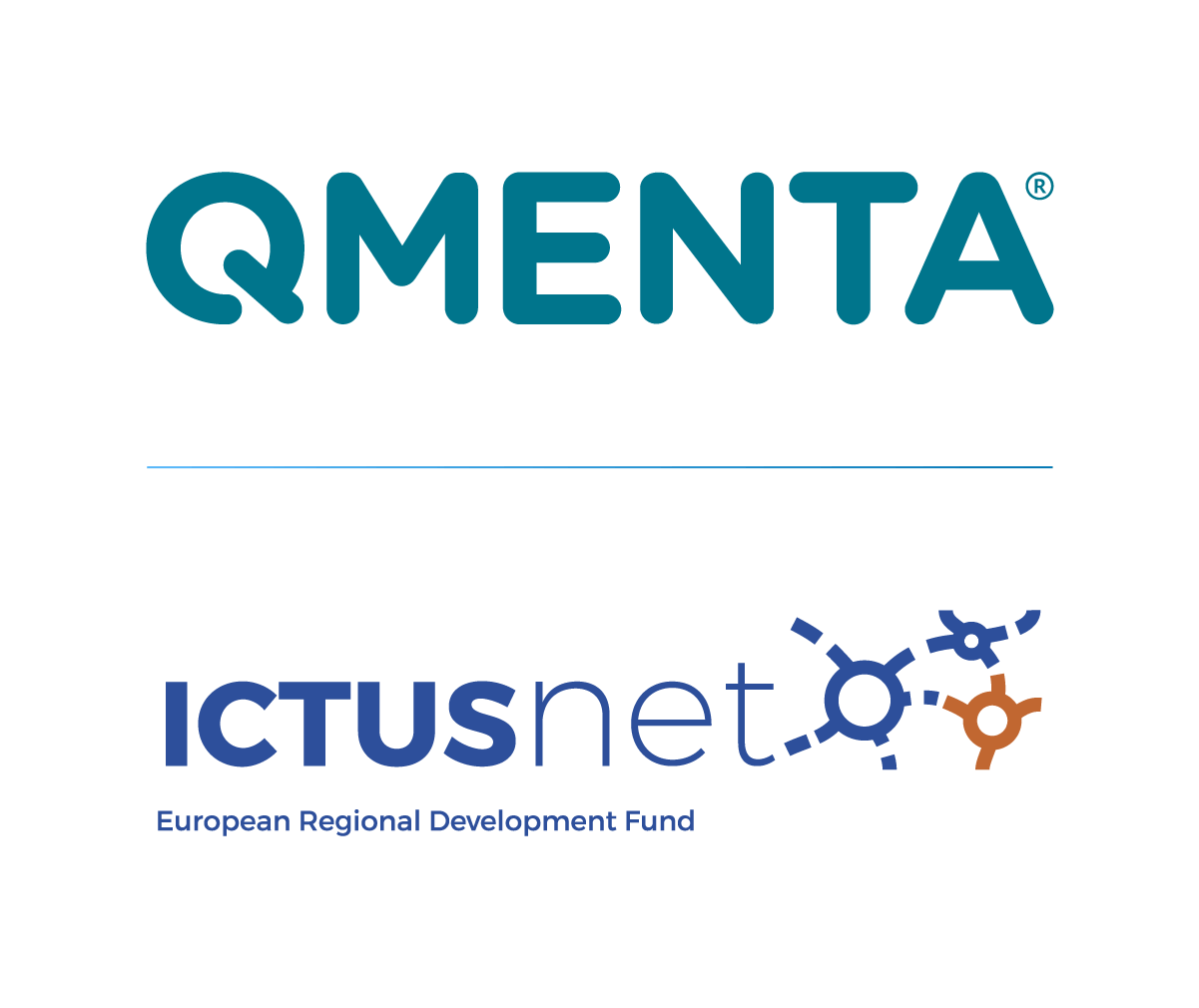 Let's work together to #ConquerStroke!
To defeat stroke, there is an urgent need to gather, analyze, and share medical data from around the world to not only optimize care for afflicted patients right now, but also to accelerate the identification of better treatments and, hopefully, preventative and predictive measures in the near future.

QMENTA's core technology is a key weapon that can help everyone… patients, doctors, hospitals, drug developers, researchers... to engage in the fight.

QMENTA's cloud-based medical image archiving, curation, and sharing solution is ready at this very moment to serve as a secure repository for MRIs, CTs, X-rays, and even ultrasound images. With thousands of disease-specific images centralized in one database alongside our existing bank of normative images, the world's deep learning experts can quickly develop much needed AI tools to rapidly and accurately detect and track the effects of stroke at the individual patient level. Other platform capabilities empower drug developers to fully mobilize medical imaging in their clinical trials and front-line physicians to better treat their patients.
This initiative is aimed at testing and evaluating tools. However, if you are interested in validating your tools or any other collaboration with the partners please get in touch with us using below contact form.
STEP 2
Upload Your Data
Upload (or drag-and-drop) any medical image study (DICOM, .jpg, etc.) into our secure, web-based uploader.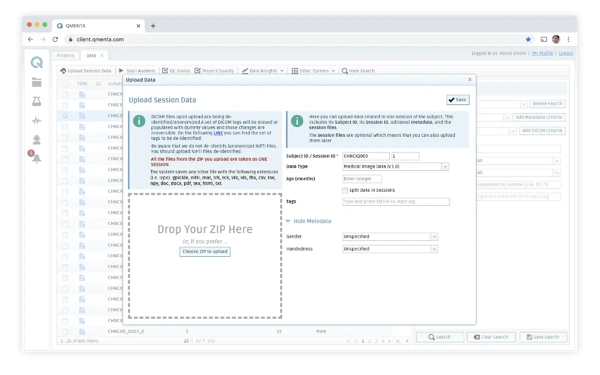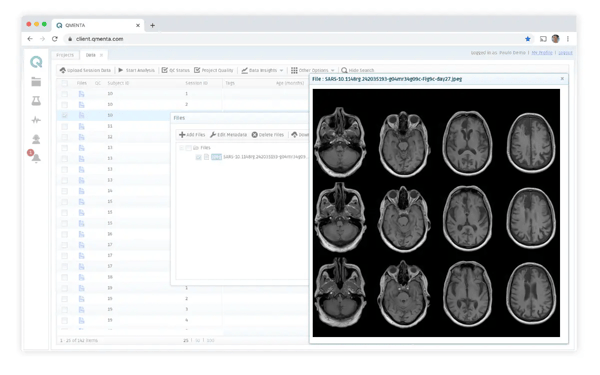 STEP 3
Share & Collaborate
Data is key to understand stroke. You can start sharing medical images safely and collaborate with investigators and experts in Artificial Intelligence, at global scale.
STEP 4
Discover & Try AI Applications
Our artificial intelligent analysis tools will allow you to extract objective and quantified measurement in minutes. Choose between local or external biomarkers. Visit our tools catalogue for more detailed information.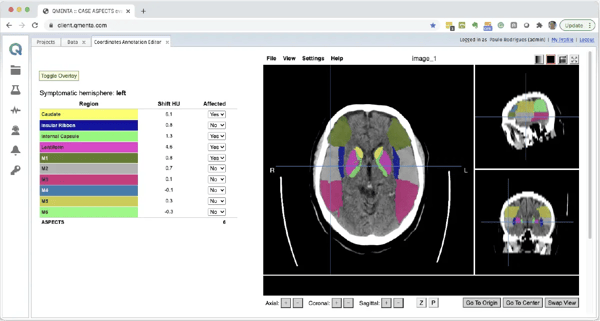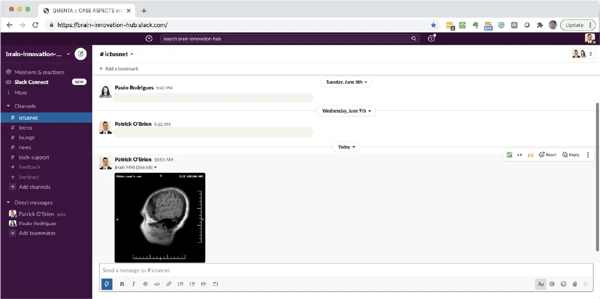 STEP 5
Join the Community
Join the Brain Innovation Hub community on Slack. ICTUSnet members can join this instant messaging space as an easy user interface and experience for online communication between the different members.

Head over to http://qmenta.com/brain-innovation-hub and talk about AI tools, find collaborators, discover the latest stroke research and more.
QMENTA has over 40 tools available in the AI Tools Catalog. The following stroke-specific tools, will be available to you upon signing in: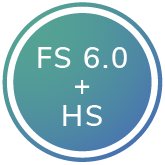 FreeSurfer 6.0 + Hippocampal Subfields
Purpose: Computes a morphology study of a T1 image using the recon-all script from FreeSurfer. Regulatory Clearance: Research use only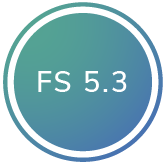 FreeSurfer 5.3
Purpose: Computes a morphology study of a T1 image using the recon-all script from FreeSurfer. Regulatory Clearance: Research use only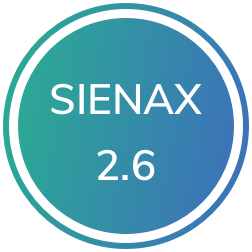 SIENAX 2.6
Purpose: SIENAX quantifies brain tissue volumes in a single timepoint. SIENAX performs brain extraction, tissue segmentation, and obtains tissue volumes normalized for skull size. Regulatory Clearance: Research use only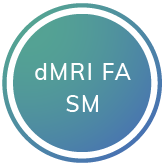 dMRI FA/Scalar Maps
Purpose: Produces tensor-derived maps such as fractional anisotropy and mean diffusivity from diffusion MRI images, as well as maps from additional scalar measures. Regulatory Clearance: Research use only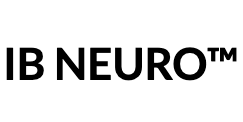 IB Neuro (DSC)
Purpose: FDA cleared dynamic susceptibility contrast-enhanced MRI (DSC-MRI) analysis. Regulatory Clearance: FDA Cleared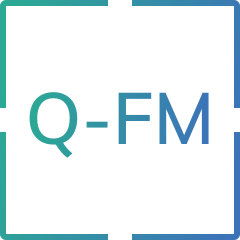 Q-FiberMapper
Purpose: Computes a morphology study of a T1 image using the recon-all script from FreeSurfer. Regulatory Clearance: Research use only
We have designed a Software Development Kit (SDK) for researchers and developers to plug-in, store, and run their own tools & pipelines on the QMENTA platform.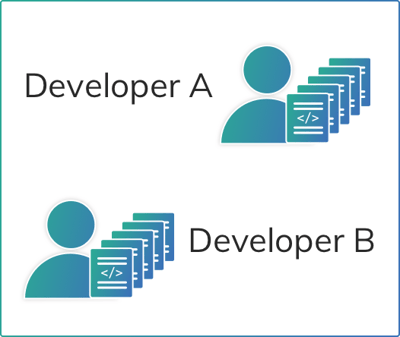 Develop
Easily develop, test and run tools in a scalable cloud environment.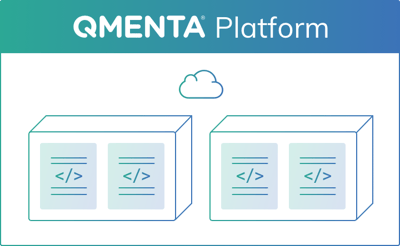 Deploy
Quickly share your tools & workflows with the neuroimaging community

Feature three
Use text and images to tell your company's story. Explain what makes your product or service extraordinary.
The QMENTA SDK let's you: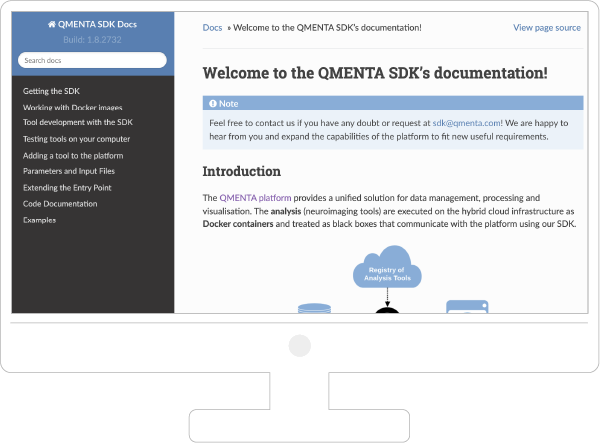 Run Docker containers with custom tools in fully portable environments

Benchmark your algorithms

Replicate workflows

Bridge the gap between computer science and clinical research in practice

Create more added-value for your research with citations

Use QMENTA Platform's infrastructure for data storage, transfer, processing, and visualization, thus easily manage computational resources

Run your tools & workflows in privacy regulations compliant and secure environment
Not sure about something and want to find out more about our SDK? See our SKD Documentation page.
Contact our Support team if you have any questions or concerns about this process. Email us at support@qmenta.com
See our privacy policy or the legal disclaimer in the form for more information about how we handle the security of this service in regards to Protected Health Information (PHI).
QMENTA is providing this service on an emergency basis and may discontinue this service at any time. Availability may be subject to limited resources and demand on the system at any given time.

This image sharing service comes with no warranty of any kind. By using this service, you agree to hold QMENTA and its associated vendors and employees harmless from any liability.
Should you have any questions or concerns, please contact the QMENTA support team via email: support@qmenta.com
For general inquiries, please contact us by using below form
1. Fill in and submit the form to the left.
2. Once we receive your information, one of our team members will follow up with you shortly.
3. We'll discuss how we can #ConquerStroke together.